Learning at Eureka Centre Ballarat
Eureka Centre Ballarat is a place of discovery and life-long learning. Our engaging education programs provide an opportunity for students to deepen their understanding of the Eureka Stockade and the profound political reforms that followed.
Education Programs
Led by professional educators, the Eureka Centre's education programs give students and teachers the opportunity to view the original Eureka Flag and offers a range of hands-on, guided and self-directed activities. The programs are designed against Australian curriculum outcomes, and can be delivered to students in early childhood, primary, secondary and VCAL.
View our collection of online resources including a full Education Kit, and other activities, guides and materials.
Find out more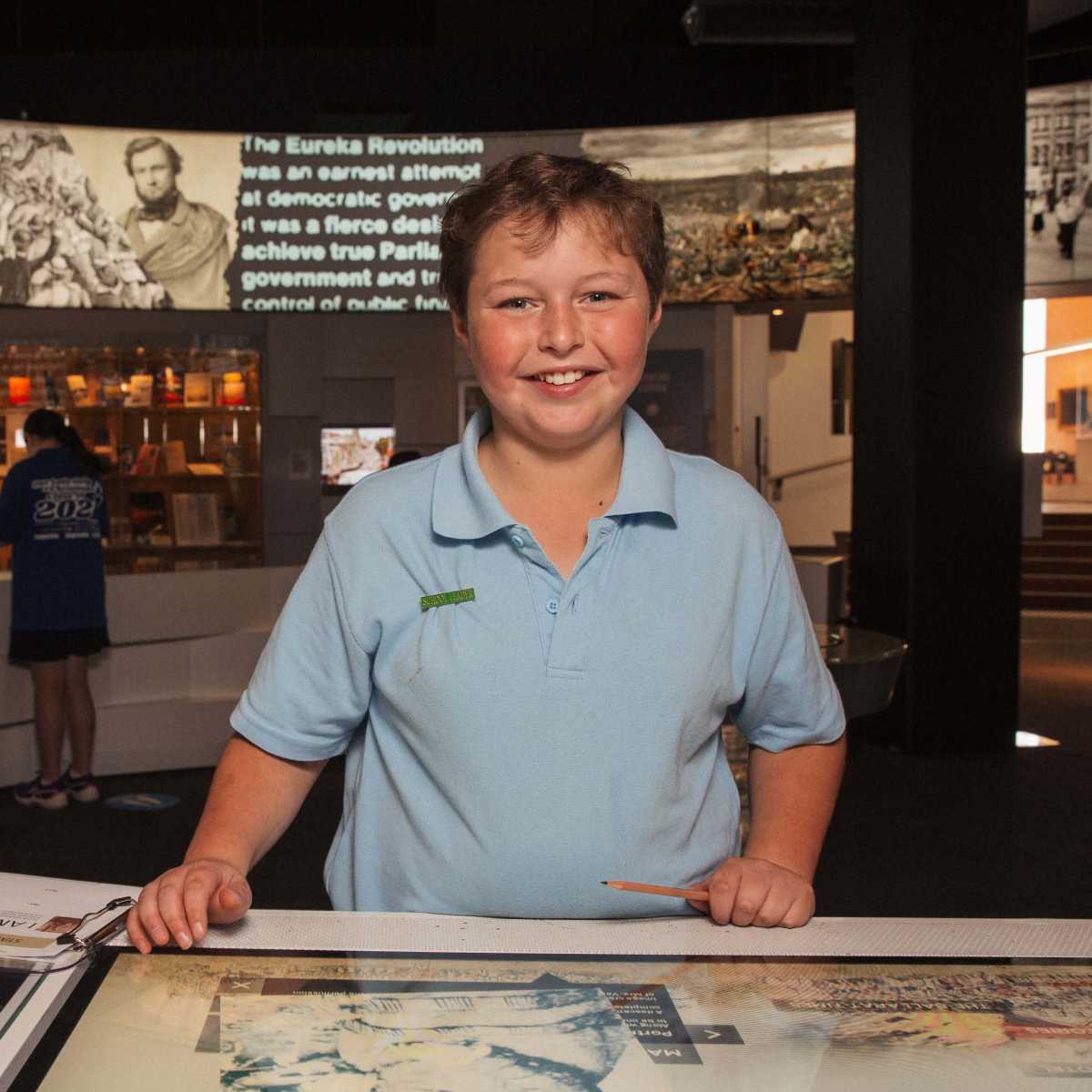 Eureka Centre Ballarat's Education Program is funded through the Department of Education and Training's (DET) Strategic Partnership Program.